Welcome to the DaQo'tah Forge Website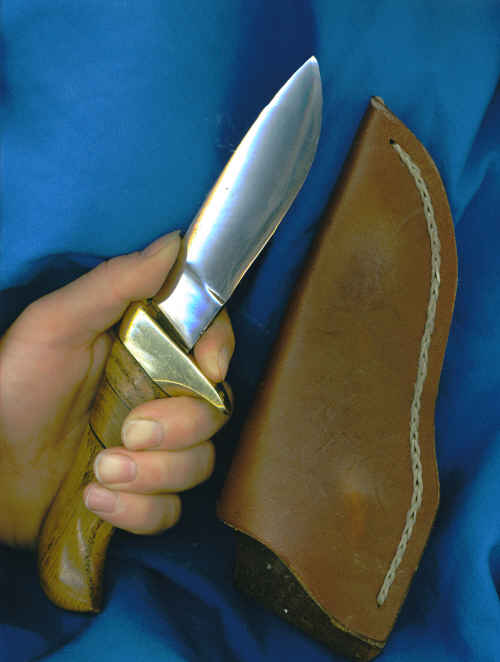 .The Targhorn
FROM THE CRUEL FROZEN WASTES OF NORTH DAKOTA
...burns the forge of DaQo'tah as yet another high-performance blade is born of the ancient trilogy of Man, Steel and Fire.
Daqo'tah forge
High Performance Knives
Hand Forged in North Dakota, USA
Now Introducing the DaQo'tah Forge
Tagrhorn!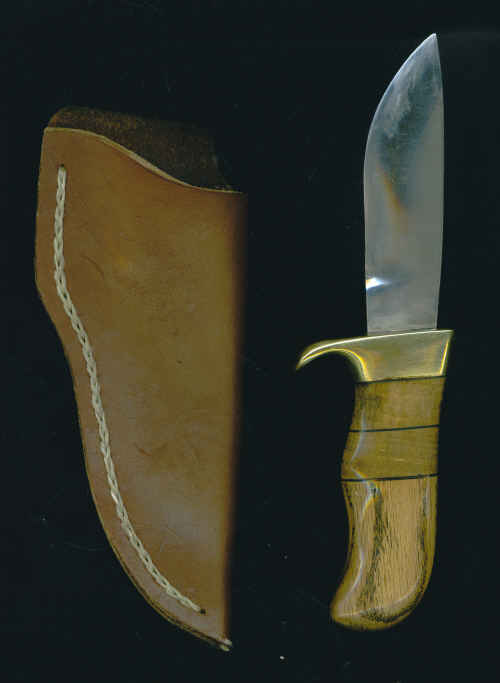 The DaQotah Forge Targhorn makes use of the technique of multiple quenching a blade to achieve an ultra-fine grain structure that significantly increases blade performance.
The 5160 or 52100 High Carbon steel is normalized, annealed, forged, then triple-heat treated, triple quenched and triple tempered to produce a formidable blade that is second to none in toughness and cutting strength.
The spine of the blade is comfortable to a finger braced on top of it, and the dropped angle of the tip is less likely to pierce an animal hide during skinning.
The convex shape of the blade supports the cutting edge and helps the knife stay sharp longer than the hollow-ground blade.
The Ricasso is the flat part of the blade just in front of the guard. This enables the user to choke up on the knife blade to do more precise cutting when required. Notice that there is no notch (called a choil) near the guard on the Ricasso to snag on skins, hides, fabrics or plastics you may be cutting.
You can see by the design of the handle that this is a genuine working knife. The handle seems custom-made for your hand, and the pierced brass guard gently curves around the finger for a sure and comfortable grip. The rounded butt end of the knife handle provides a place to pound with the palm of your hand whenever you need to drive the knife through thicker material.
A scabbard of 12-ounce saddle leather that is hand-stitched and treated with mink oil and paraffin wax accompanies each knife. The generously sized belt loop allows for comfort and mobility for the wearer, and is fastened by the only rivets youll find on this scabbard. The pouch design allows for quick access to the knife as well as secure, one-handed holstering when the cutting job is done. A full-length gusset provides a ledge for the knifes guard to sit upon, keeping the blade from getting dull and protects the stitching from the sharp edge.
use the links at the upper left hand corner to visit the different pages and learn more about the Targhorn!