This is a photo record
of the very first time I started a fire
in my home-made Coal forge.
Design Stage...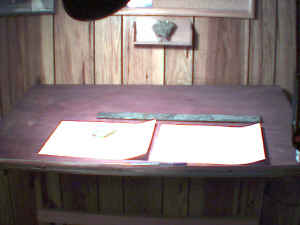 Photo shows my drawing desk, the steel, and the paper for the pattern.
Drawing the pattern outlines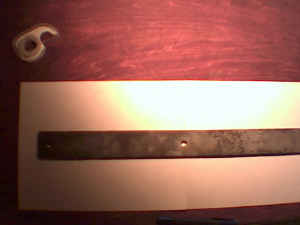 Photo shows the seel on top of paper pattern, ready for outline to be made.
Paper Pattern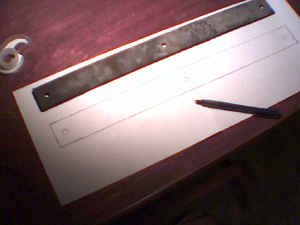 The outline of the seel onto the paper
The DaQo'tah Forge!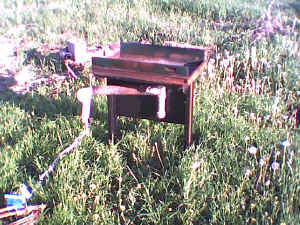 (actually, a photocopyer stand, a steel drawer, and a hair blowdryer.
Coal Forge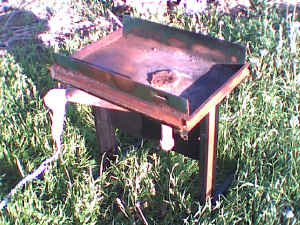 photo shows the forge is clean, and ready for that first fire
Adding the coal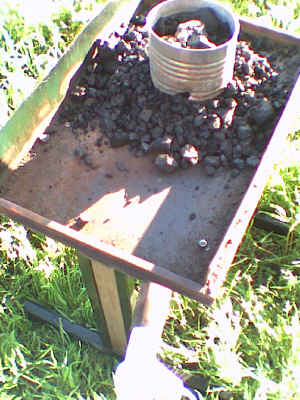 I start the fire with the help of a tin can with holes in it,I didnt know how much coal to use,,,
Fire, Fire , Fire!, (fire is cool)
the fire started,,with the help of some paper and wood,,,and hairspray.
Coaking the coals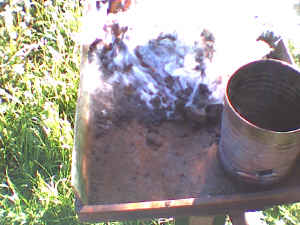 Dont ask me why, but after the big fire goes down a bit, you turn the coal to burn off more oils
The First heat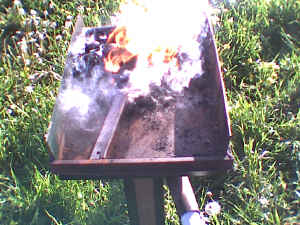 first lesson learned, Always turn off the blower when you mess with the coals
Steel meets Fire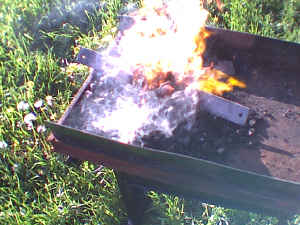 I was too busy to take anymore photos, but I forged the tip and a slight curve for the edge
Funs Over!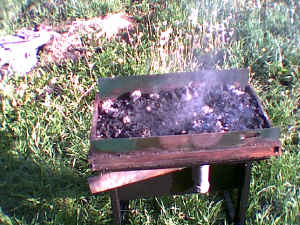 Time to cleanup,,well actually I let the North Dakota wind clean the ash away...
Knife Design Stage
Raining, so I worked on what I want the blade to look like...