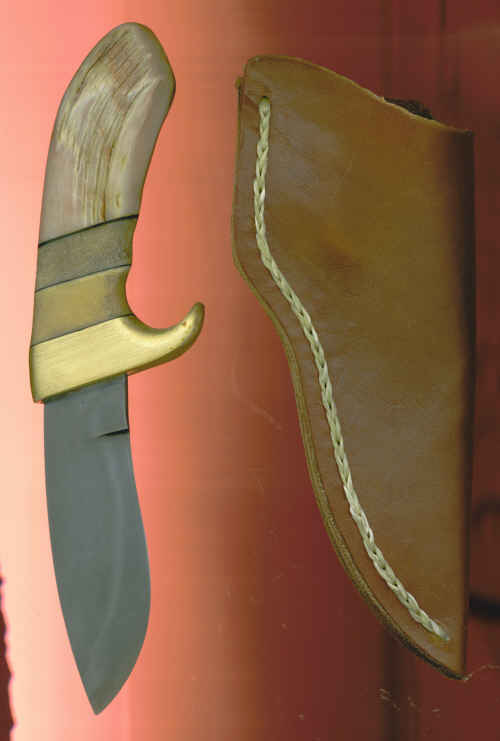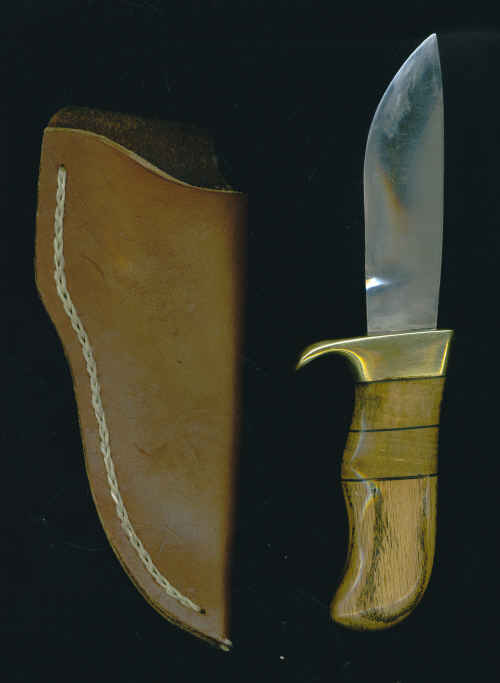 This is the knife handle design that I wish to copy in sheep horn. I made this knife handle out of oak and maple woods, but I know I can make a better handle out of horn.
Notice the way the handle is made; there is the large brass guard, then 2 spacers, then the bulk of the handle.
The spacers are key to this handle design. on this wooden handle the spacers are kinda big, but when I go to horn I will keep them just under 3/4 inch wide.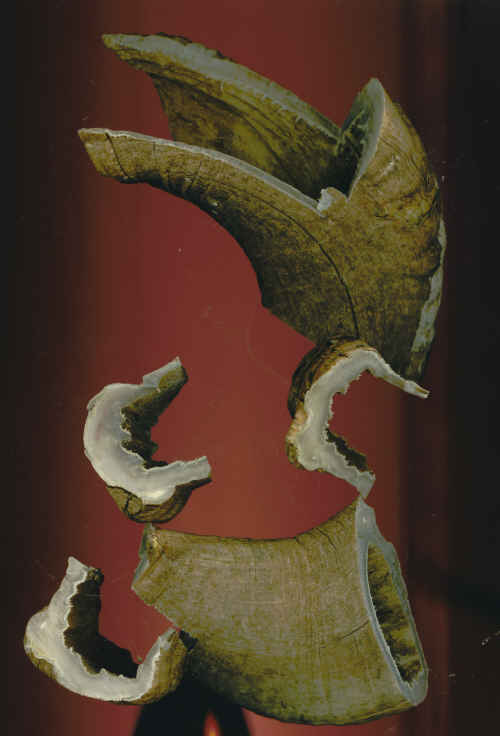 I have to make the 2 spcers first. the way they are made is to cut a large section of the wide hollow part of the horn out.
the section of removed horn is used to make each spacer. I will gring away the sides of the cut section and then turn the cut section on it's side and face it to the 2nd spacre that I cut out.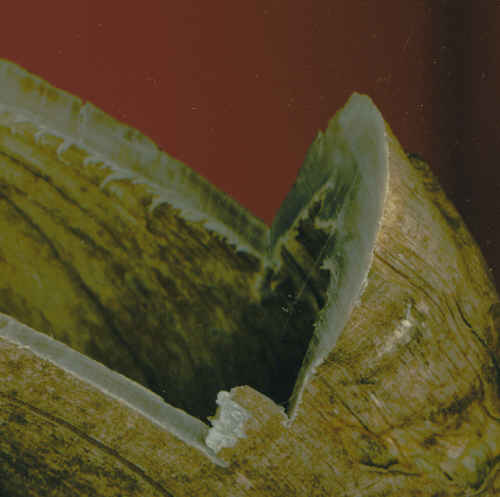 to make a good set of spacers, I need a good horn to start with. the Horn has to have thick enough walls to allow for some sanding away of extra material and still have the amount left over thats needed.
this means that when picking out the right horn to use, you have to find one that feels thick enough .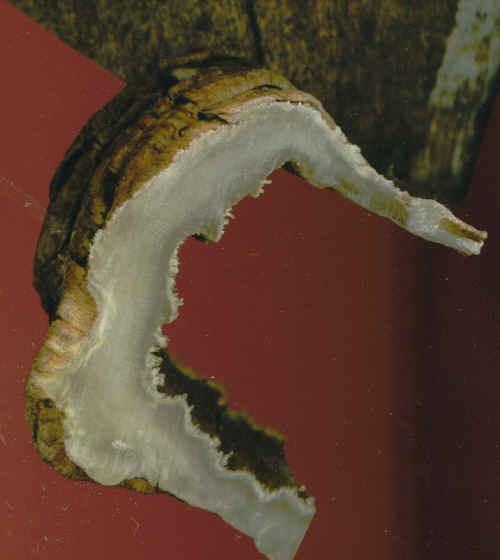 as you cas see from this photo, by the time I was finished sanding the extra material away, (the thin sides are sanded away) , and lineing things up flat, the spacer I would have goten from this section of horn woule be only about 1/8 inch thick,,,,far short of the needed 3/4 thats likely the smallest I can make use of.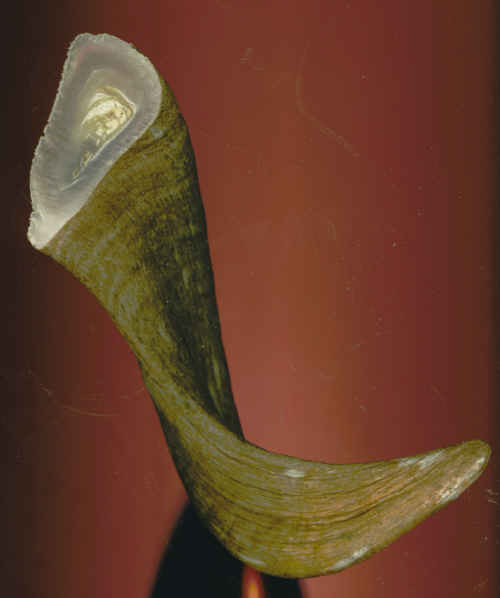 there is still plenty of solid horn area to make the butt end of a handle. Notice that even just cut with a saw, that the handle has b\good color, and should sand to a very cool looking form one day.
Enter subhead content here