The TARGHORN,
the next generation in Klingon knives...
Hi this is DaQotah!
For the last few years, I have kept busy designing and building the most widely known of all the Klingon blades. This website has become the web- leader in the Klingon Bladesmithing movement. Each day I receive emails from all over the world asking questions about the different weapons that have been featured here.
Its been a lot of fun, but there has always been one thing about the weapons and knives I have made that did bother me. "The Steel".
Up to about 3 months ago, most all my Klingon blades were made from steel called Mild Steel that I get for cheap at a metal shop here in town.
Mild steel will not take and hold very long with use an edge for me, but thats ok, because for the most part, a Batleth is way to big to use in real life. The Klingon weapons I have made are just for Display Only.
Well that was fine for a while like I said, but I believe its now time to take the next step in my Klingon Bladesmithing.
Whats the next step?Well,,,thats hard to say for sure yet, But I think Im going to aim to start designing and building Klingon inspired blades, that are more useful to a person in real life, and that means the steel I pick has to be different.
I have been reading and looking at all the information I can find on-line and from magazines.
The Blade Publication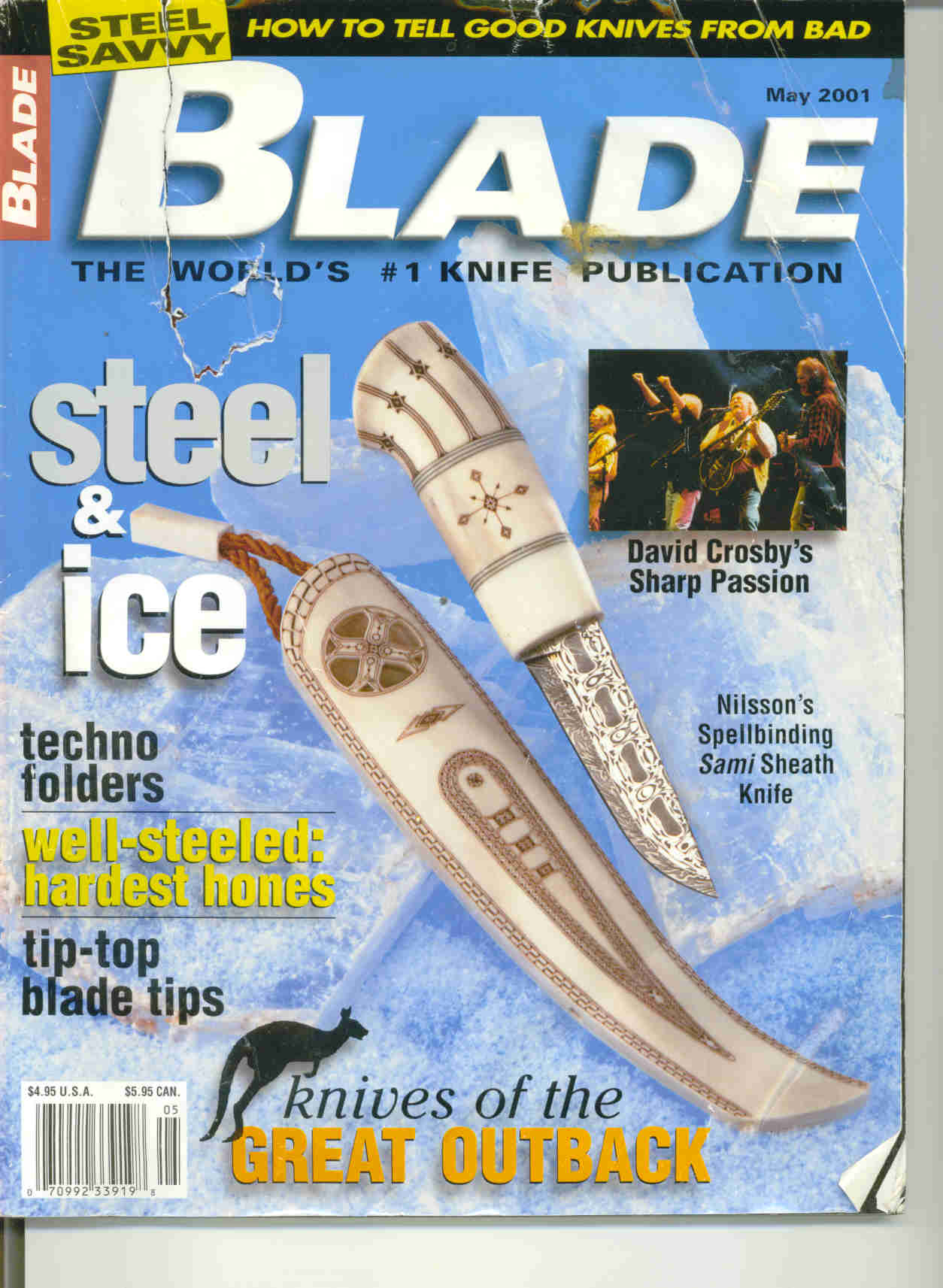 I found a writer in BLADE mag that speaks to my heart about the need for a blade to work for the average guy. A blade that a guy like me could use at work, in unbelievable harsh conditions, and will not let me down. His name is Ed Fowler, and he is a Field Editor for BLADE . I got his book KNIFE TALK and read it over and over cover to cover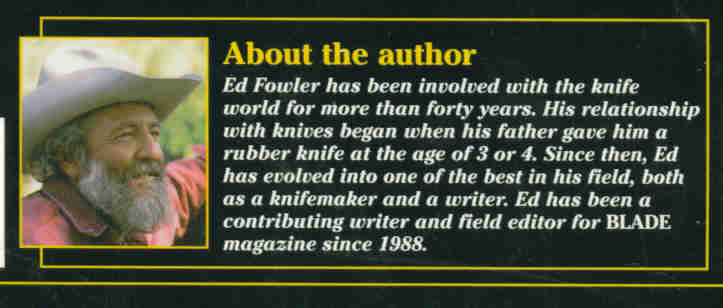 The steel Mr. Fowler has chosen to make his High Performance blades out of is called 52100 Steel.
After much thought, I have decided that this 52100 Steel is just what I have been looking for.
52100 in Carbon steel, thats meant to be forged, Just what a Klingon Blade smith like myself is looking for.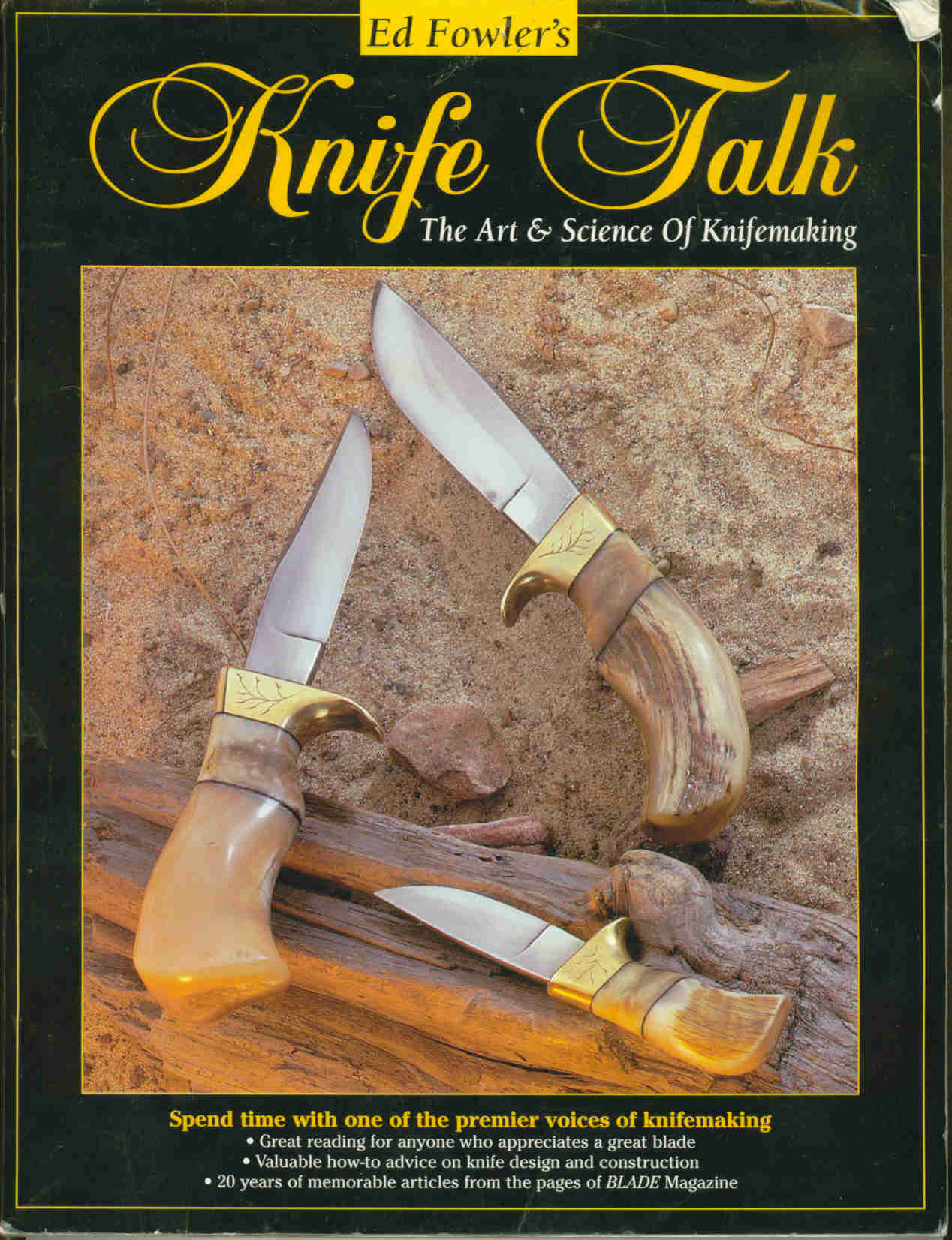 The Photos that I will now start posting will be a record on my learning experience as I struggle to understand the properties of 52100 Steel, and how to get the most from each future Klingon blade I make with it.
My aim is to try to use 52100 Steel in the making of Klingon Blades designs that have a more practical aspect than the more impossible to use Batleth and Meqleth.
The most important thing Im looking to learn now, is how to make a high performance knife, that will offer to the user a truly efficient blade, yet keep its Klingon heritage.
Enough Talk!
Lets make a 'Targhorn'.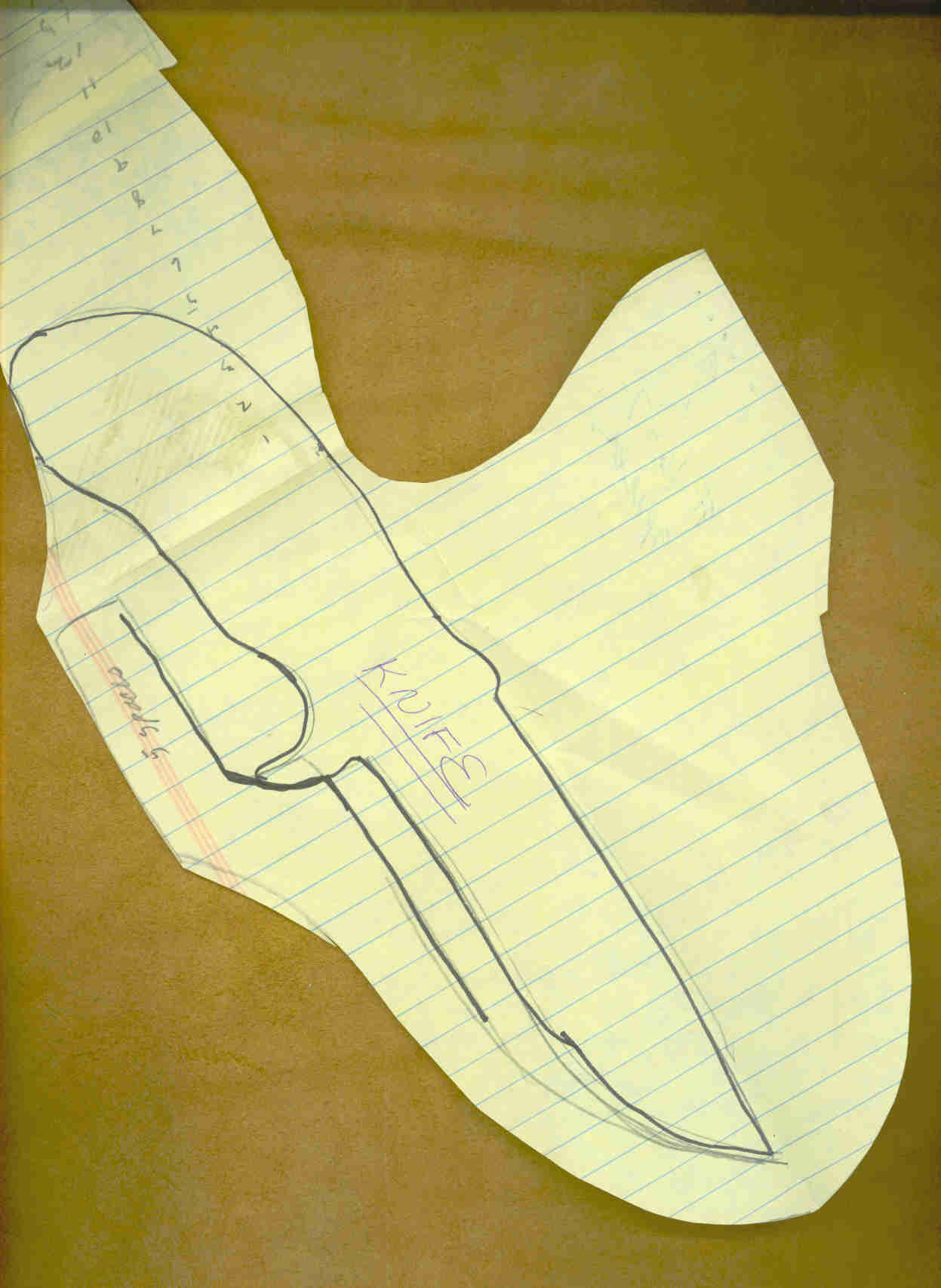 I have been lucky, no not just lucky, I have been truly blessed to have had a chance within the last few weeks to have struck up a bit of a on-line friendship with Mr. Ed Fowler.
Ed Fowler just happens to be one of the very best bladesmiths alive. I have received a ton of advice on making 52100 blades, and my first Blade was all due to his help.
This photo (above left) shows a paper pattern that Mr. Fowler himself created and mailed to me last week. Ed hopes this will help me make a Knife sheath for my next blade. I'm sure that it will, but it will also help me get started in correcting a few errors I made with my first try at the Targhorn.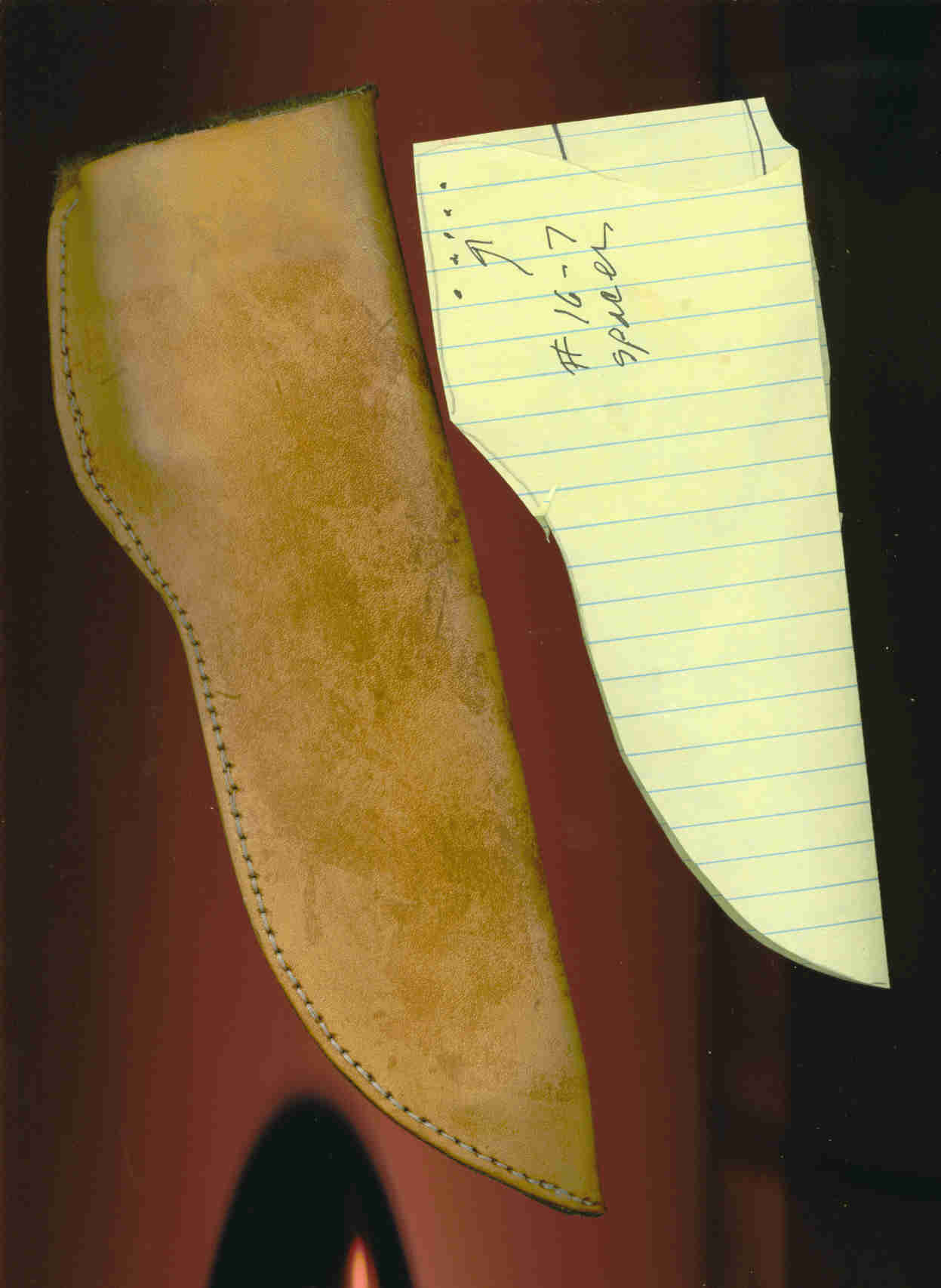 The paper sheath pattern Mr. Fowler made for me is way different than my first try at sheath making.,,,
But I kinda got close,,
I seem to have had the right general idea for a sheath, but I lacked the skill to pull it off.
The Fowler patter looks easy enough to do,,,
Ed has carefully worked out all the drill hole placements, and even listed the suggested placement of things I didnt even know were in this sheath!
My next attempt MUST be better!
Enter the Steel!
I have two 52100 knives in mind this time. I know that this will be hard for me to pull off, (Two at a time, am I crazy?), but I just got the new steel in the mail, so lets get busy!
The photo below left is of a blade already forged in my coal forge and worked just a bit to even it up, the steel bar in the photo below right ,is how I get the stock pre-forged.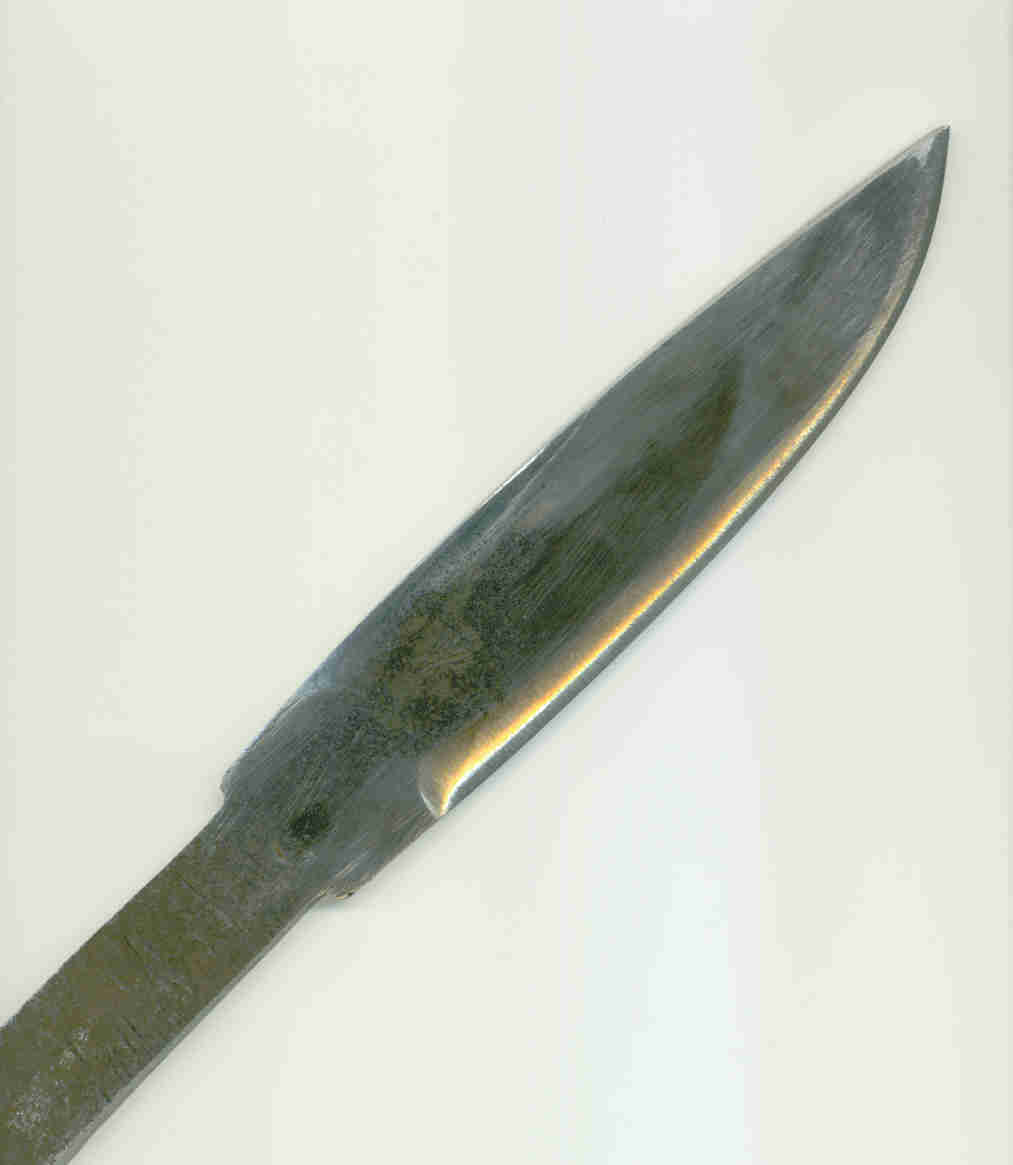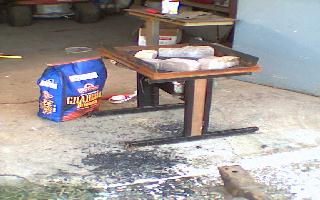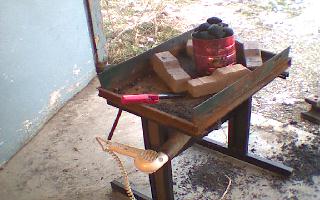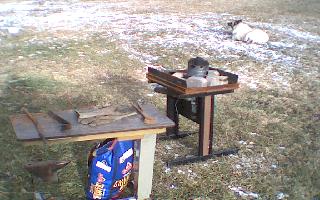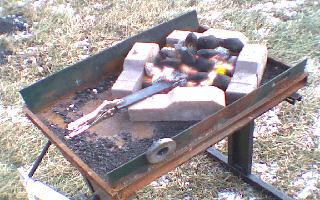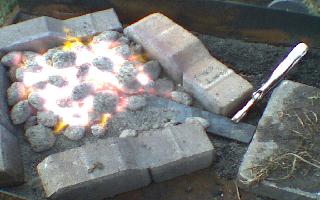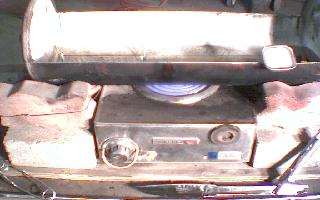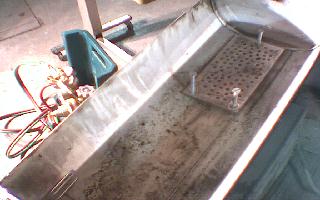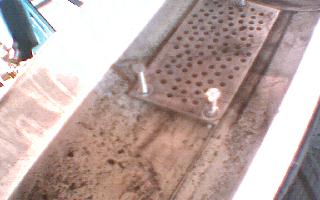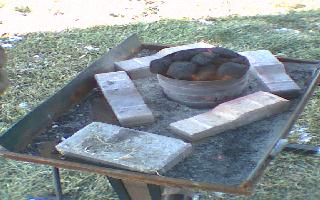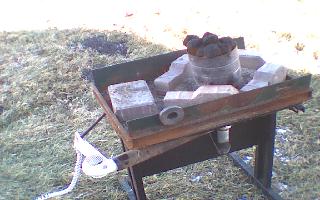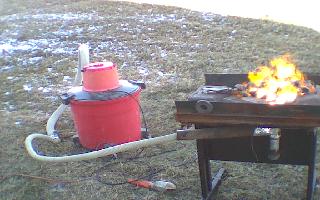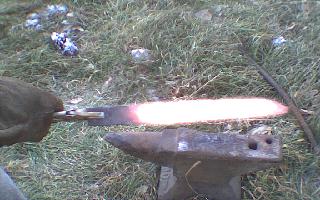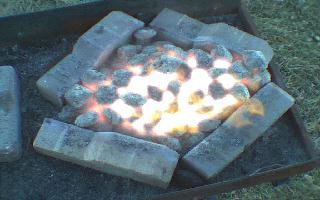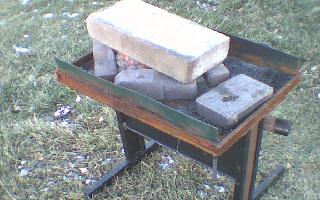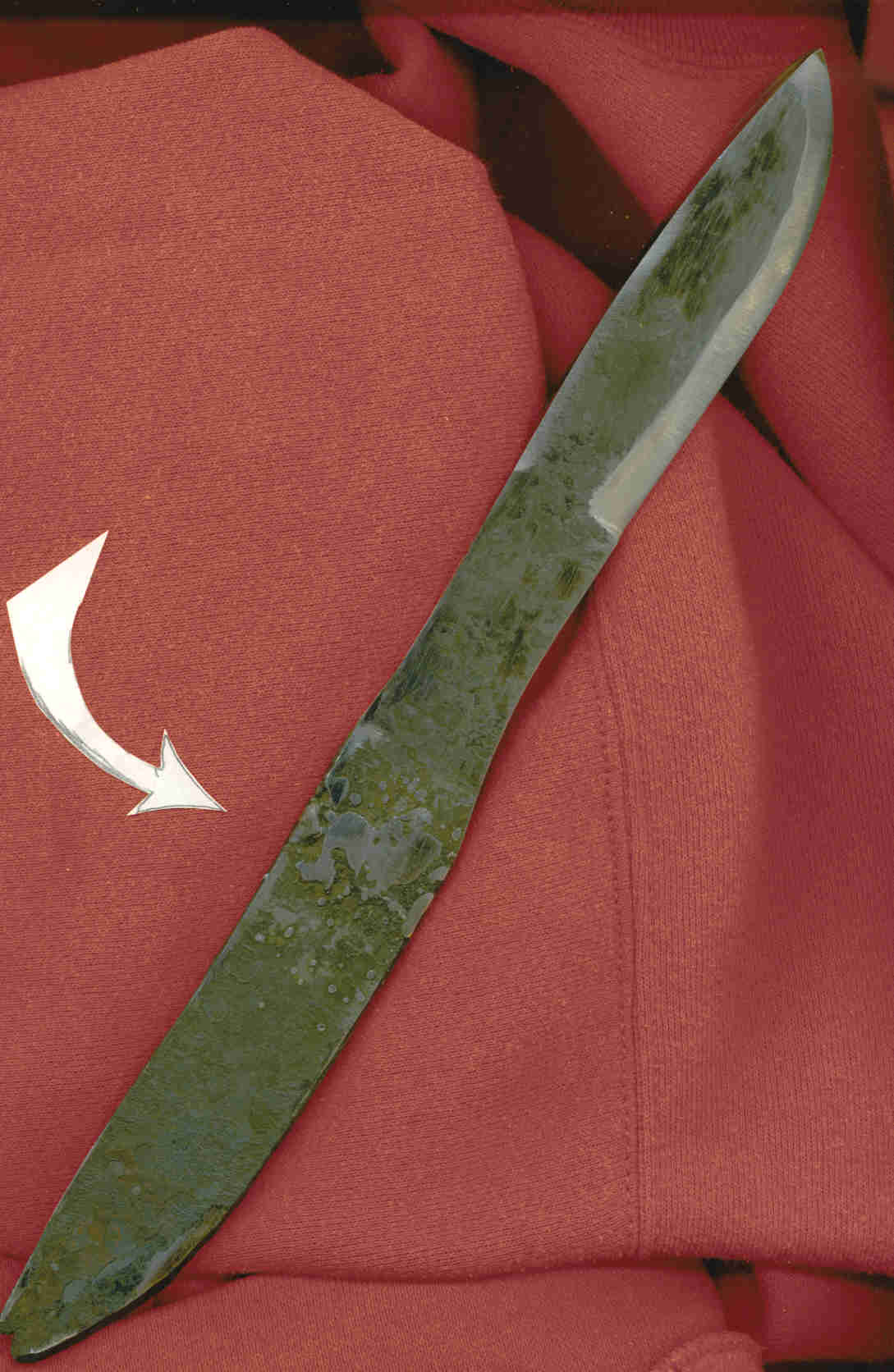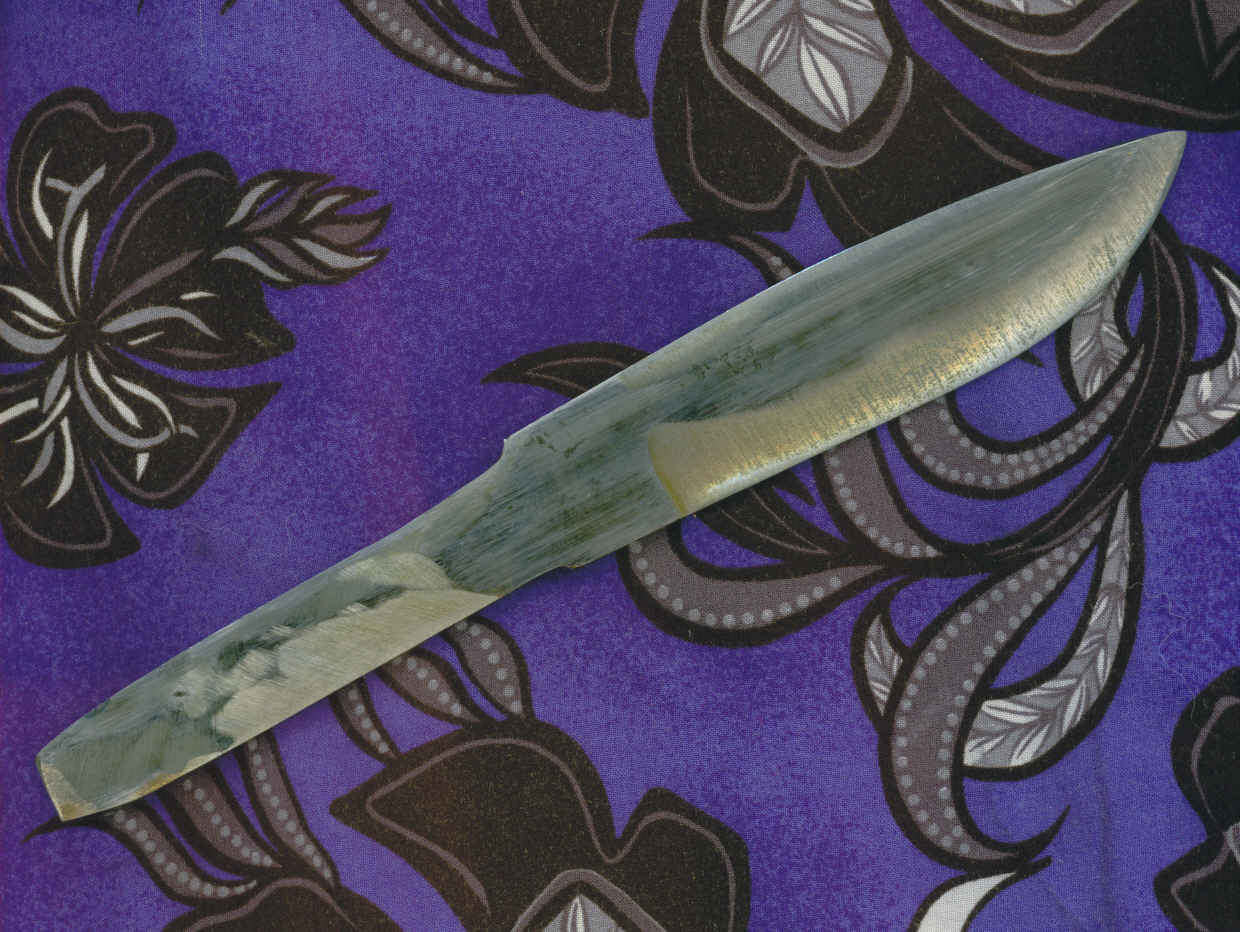 this is another targhorn that I'm now making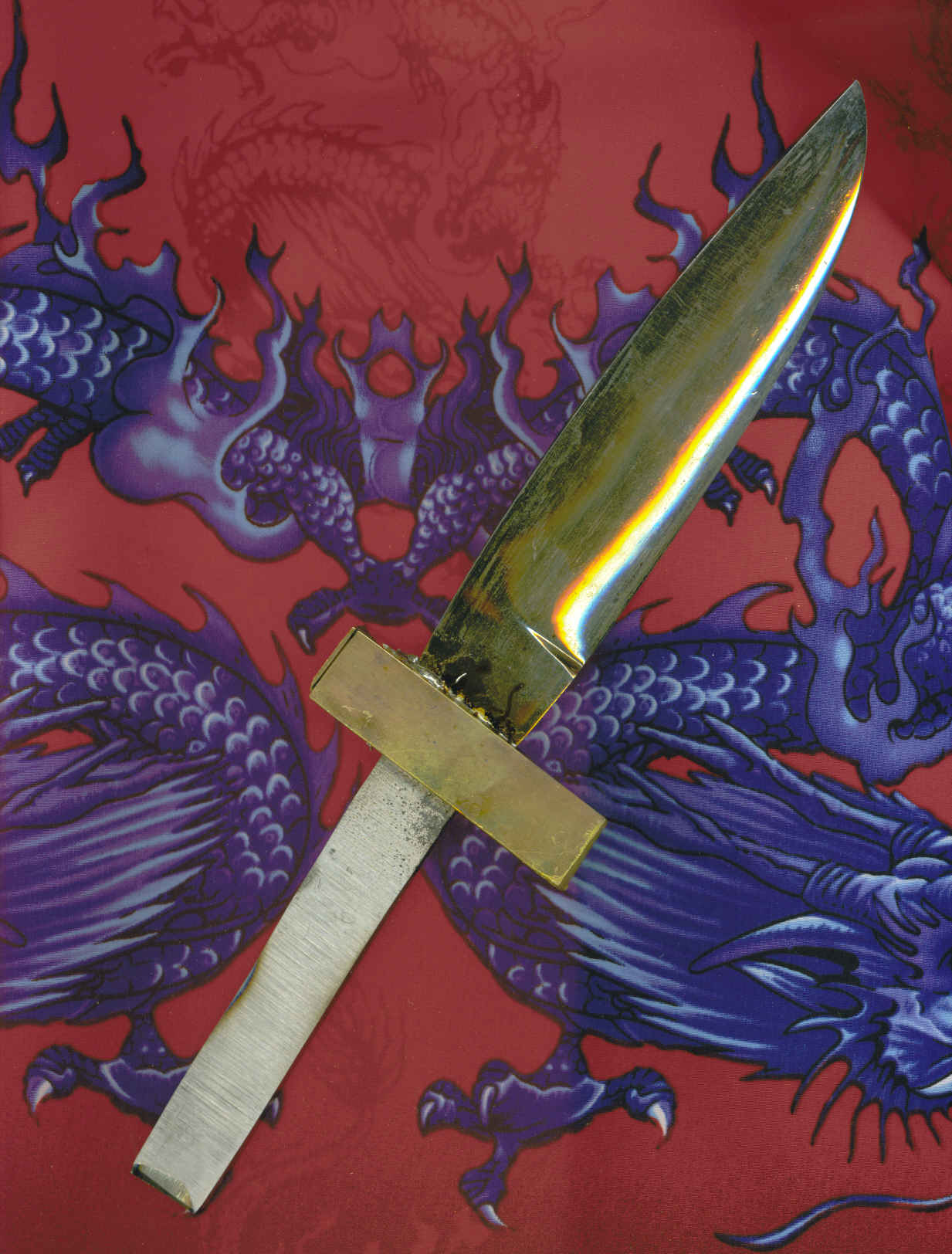 I have finished the heat treating,now adding Guard
Targhorn after oak handle glued on to tang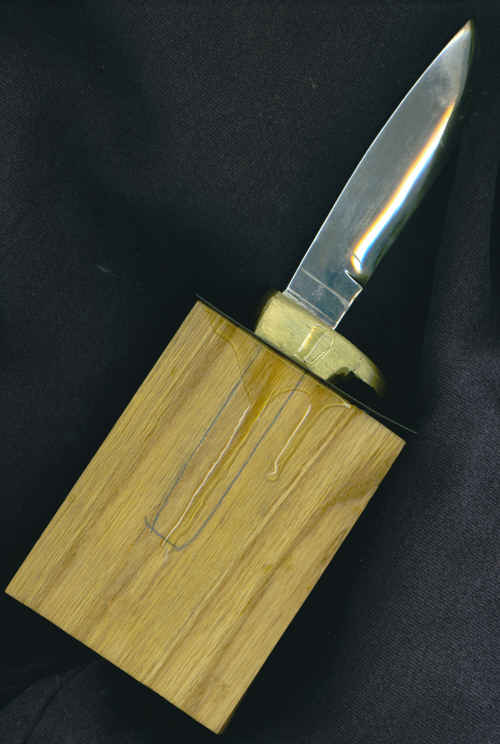 5160 Targhorn after etch and hand buffing

notice the temper lines from the heat treating